We Don't Like SPAMS at the Annex
THE SCENE:
Hot. Humid. Almost like somebody…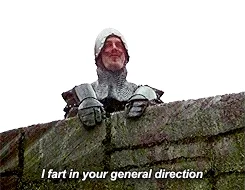 Yeah, that's it. PAX roll in. All cars, no coconuts.
F3 WELCOME & DISCLAIMER
Administered 20 seconds late. Cobains.
Said push yourself..don't break yourself…
I'm not a professsional…ummm…
Right. Warm up.
WARM-O-RAMA:
20 SSH IC
20 Windmill IC
20 IW IC
20 Arm Circles FWD IC
20 Arm Circles REV IC
20 Hillbillies IC
All reps are nominal. We can't count. Speshully Gun Show. He needs more Nanners for his brain.
Finished and sauntered over to a sidewalk pad doing a "King Arthur" (it's in the Exicon)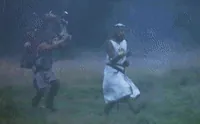 THA-THANG:
We're doing SPAMS. It's a partner workout like BOMBS. 1 Partner runs to a point and back while the partner puts in reps towards the set.
When the running partner comes back, they switch and the first partner picks up where the other left off.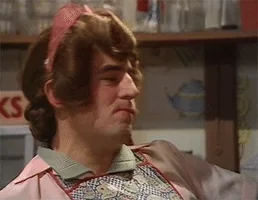 The set was
075 – S – Side Straddle Hops
100 – P – Plank Jacks
125 – A – American Hammers
150 – M – Merkins
175 – S – Squats
Instead of moseying to a point, we were given a Grant by the Ministry of Silly Walks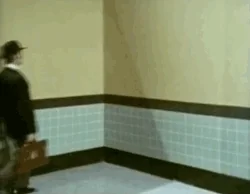 Yes, that one. for the first ten minutes of SPAMS, PAX Duck walked to the point. That's a walk with toes turned out as much as possible (think of how feet look when little kids draw them)
Next Ten Minutes was Lunge Walk
Last Ten Minutes was Crab Walk
It didn't take long before the mood was: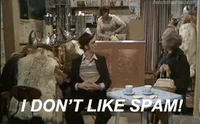 But The PAX far exceeded my expectations and completed the set with 10+ minutes left. Tremor was setting a fast pace, which is unfortunate since I was one of his partners! The reward was starting SPAMS Again!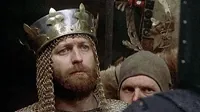 Yeah, so we started again, but kept the rep count increasing. 200 SSH, 225 PJ, 250 AH.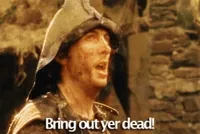 That's about as far as anyone got. Everyone was wiped out. about 3 close to splashing. A 30 count from Gilligan…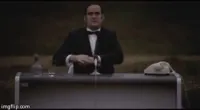 Mary…
MARY:
We got as far as 3 Freddie Mercuries before time ran out.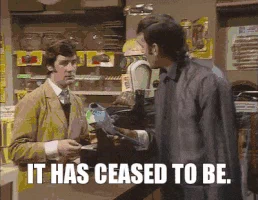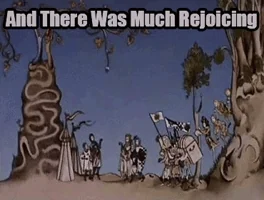 Good riddance.
COUNT-OFF & NAME-O-RAMA:
7 PAX (Gun Show is Fake News) – DHL, Tremor, Gilligan, Lager, Gun Show, Speedy (AOQ), Roomba (QIC)
CIRCLE OF TRUST/BOM:
Another reminder to wear the mask. "We are the idiots this community relies on." – Dredd and ODB
Even if you're now immune, doesn't matter. Lead by example for those who aren't.
MOLESKIN:
This was a lot of fun to put together. Someone, if not me, needs to do another Monty Python Q. Tha Thang was nothing but flying circus references. There's a whole trove of ideas in the movies. A holy grail Quest? And as usual, Nerd Qs are low-key beatdowns. I know it was bad if Tremor even needed to take it easy. That 30 count had everyone doing involuntary stargazers.
Prayers for Sisters in Law, A little boy's recovery, and retroactive praise for Gilligan's LSAT Score. Good job man!
ANNOUNCEMENTS:
SPEEDY STOLE A DANG PORCELAIN DOLL HEAD FROM A BOX OF DOLL PARTS BY A DUMPSTER AND HAD IT AT THE SHOVEL FLAG.
HE TRIED TO ASK GUN SHOW TO RETURN IT AND GUN SHOW YELLED NO BECAUSE WE KNOW HOW CURSED OBJECTS WORK, SPEEDY.
NICE TRY PASSING THE CURSE ON TO HIM. TREMOR AND I LOST OUR DANG MINDS LAUGHING AT THE ENTIRE DISPLAY.
THAT IS MY FIRST AND MOST IMPORTANT ANNOUNCEMENT.
Also there's a Independence Day Convergence at the mothership, Saturday at 0600-0700