Preblast for the Week of May 31st
Check out what we did last week 
M:65, T:59, W:59, Th:52, F:46, Sa:35, Su:11 = 327 Total Posts!
FNGs (Welcome!): Publix (Nashville), Groundskeeper, Breezy, Stop Drop and Scroll, Towel Boy, Juneau
WLs: Sky Bitch (Miami), CCR (Nashville), Tebow (Nashville), Sparrow & Alcatraz (Charlotte)
Highlights for this week (TL/DR)
KOTB this week! Post at your favorite AO's Monday and Tuesday to help Crown the new King for June!
Special Memorial Day Workouts:
Harry Caray VQ at 5:30 AM on Monday at Quad City (Support a Veteran on Memorial Day)
Murph at 5:00 AM on Monday at the Barracks
21 Guns WOD at 6:00 AM on Monday at the Barracks (Parking lot Pot Luck to follow at 7:00 AM)
Memorial Ruck at 4:40 AM on Monday at Blue Collar (10 miles Veteran's Memorial to First Responder's Memorial and back)
Closed on Monday – Bermuda Triangle, Field of Dreams, Old Forrest
Redbirds Game on Thursday 7:10PM at Autozone Field
Boats VQ at 5:30 AM on Friday at Six Wicket
Ultimate Frisbee at 5:30 – 7:00 AM Saturday at the Lair (Note the earlier start time but same end time)
Mane Course at 6:30 PM Saturday at O+'s house in Collierville. French cuisine on the Menu.
Old Man Hitch farewell party 7:00 PM Sunday at Yardsale's House (2094 Kirby Road Memphis, TN 38119) BYOB
If you haven't had a chance to checkout the F3 Memphis Hype Video! CLICK HERE Share it on social media and help grow F3 Memphis!
1ST F – Fitness
F3 Dads Workout (Bring your 2.0's) is coming soon to the Lair (W.C. Johnson Park in Collierville). Mark your calendars for June 19th at 8:00 AM.
Special Memorial Hero WOD at the Barracks with Paper Trail on Q in honor of his fallen Brother in Law. His sister (widow) will speak during the COT. Mark your calendars for June 24th at 5:30 AM.
F3 Field Day Convergence is coming soon to the Barracks. Mark your calendars for June 26th at 6:00 AM – 7:00 AM. Competitive Events, Food/Fellowship. Buy in: Items for the Homeless. More details to come.
May 2021 Challenge – This month's challenge is focused on fuel (The Queen). We will break our addiction to sugar by abstaining from 'added sugar' each day of the month. That means, check EVERY food label before putting said food/drink into your month. Natural sugars are good in moderation (e.g. honey, fruit). 1 day w/o added sugar = 1 pt. 1 day w/o added sugar + Boot camp* = 2 pts.
June 2021 Challenge starts Tuesday June 1st. The challenge is Burpees! How many can you do in a month? Platinum Level 6000, Gold Level 4500, Silver Level 4000, Bronze Level 3000. In addition to the 1st F, we will be tying in the 3rd F as well. We will be raising funds for Streets Ministries. For example, Tomb Raider has committed to paying one penny per burpee, and plans to do 6,000, which would be a $60 donation to Streets Ministries. HERE is the link to make your donation. Others can sponsor you as well. Let's get fit while raising money for a great local cause.
Hey, summer bikers! Yardsale is putting together a June-August ride schedule for twice a week AM and PM rides – AM midweek and PM weekends. Welcome all comers! He'll post start locations each week and will rotate around the area so that folks can learn about the different fun locations here around Memphis.Checkout the #BIKERS channel for more details
WED June 2 – AM – 5:45 to 6:45 AM – Tour de Wolf – Mothership STARTEX
WED June 9 – AM – 5:45 to 6:45 AM – Wolf River Trails – Green Mile STARTEX
SUN June 13 – PM – 4:00 – 5:30 PM – Herb Parsons STARTEX
TUES June 15 – AM – 5:45 – 6:45 AM – Wolf River Trails – Green Mile STARTEX
Grow Ruck 23 in St Louis, MO is open for Registration. Mark your calendars for July 16th – 18th. Checkout the link HERE to register. We have 9 Memphis PAX registered so far. Checkout the #Growruck-23 channel in slack to ask questions.
AO and Q Passport Challenge is underway. Make your way to all 23 F3 Memphis AOs to receive the AO Passport Patch. Step Up and Q all 23 F3 Memphis AOs to receive the Q Passport Patch! You have until the end of 2021 to complete this challenge. SYITG!
Find the workout location nearest to you right HERE
2ND F – Fellowship
F3 Redbirds Night! Bring the family out to the ballpark. Thursday June 3rd at 7:10 PM. It's Throwback Thursday and the Redbirds will be wearing their Memphis Chicks jerseys. Also throwback prices! $2 beers and $1 hotdogs. Bring the family. We will be sitting in the Left Field Bluff. Note* You can only buy tickets for the Bluff on the day of the game. Hope to see you there.
The Mane Course at 6:30 PM Saturday June 5th at O Positive's House for a pot luck style dinner. See #the-mane-course channel to see what to bring.
Old Man Hitch farewell party 7:00 PM Sunday June 6th at Yardsale's House (2094 Kirby Road Memphis, TN 38119) BYOB
Want an F3 shirt? They Lair has theirs up for pre order. Click HERE to order yours now or get in on the group buy and save on shipping. Contact Ratio.
Checkout #2F-lunches if you want to grab lunch with your bros!
Checkout out Events Calendar for more 2nd F.
3RD F – Faith
Q Source Topic of the Week:
INFLUENCE (Q2.2)Igniting A Palpable Desire For Movement
Checkout the link and use it as talking points for shield locks, COTs, and on the slack channel #Q-Source-Q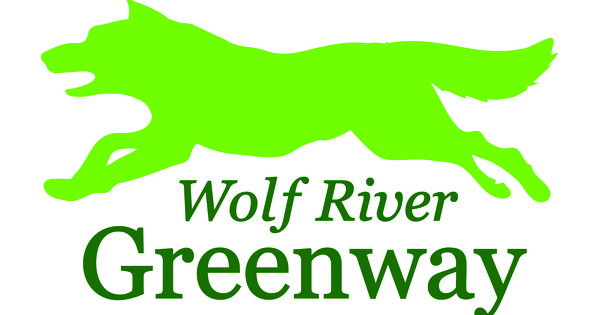 Who loves the Wolf River Greenway? We all do. It ain't cheap and it ain't finished so let's help raise some funds!
Two ways to be a part of it all:
1) Join the F3 Memphis Discover the Greenway Team – $40 gets you a t-shirt and entry to win some dope prizes. Ask your networks to donate to you and our F3 Memphis team. You take your 2.0's out to find some locations on the Greenway, snap a couple selfies for social, badda bing, badda bang, you're done. It's a fun scavenger hunt for your kids in May and June. Sign up here: https://secure.qgiv.com/event/dtg2021/team/879366/
2) Donate to the F3 Memphis Discover the Greenway team. Credit cards accepted. Do that here: https://secure.qgiv.com/event/dtg2021/account/1109747 

Join team F3 Memphis and register HERE for the 2021 St Jude Marathon on Saturday, December 4. Contact Yoga Matt with any questions.