Preblast for the week of May 24th
Check out what we did last week 
M:76, T:61, W:64, Th:46, F:60, Sa:38, Su:14 = 359 Total Posts!
FNGs (Welcome!): Crab Cake
WLs: Hoveround (Cape Fear), Blue Suede (Omaha)
Highlights for this week
BLOPS at 4:40AM Monday at Field of Dreams
Ultimate Frisbee at 6:00 AM Saturday at the Lair
If you haven't had a chance to checkout the F3 Memphis Hype Video! CLICK HERE Share it on social media and help grow F3 Memphis!
1ST F – Fitness
Special HERO WOD workout at the Barracks with Paper Trail on Q. Mark your calendars for June 24th at 5:30 AM.
F3 Dads Workout (Bring your 2.0's) is coming soon to the Lair. Mark your calendars for June 19th at 8:00 AM.
F3 Field Day CSAUP is coming soon to the Barracks. Mark your calendars for June 26th at 6:00 AM.
May 2021 Challenge – This month's challenge is focused on fuel (The Queen). We will break our addiction to sugar by abstaining from 'added sugar' each day of the month. That means, check EVERY food label before putting said food/drink into your month. Natural sugars are good in moderation (e.g. honey, fruit). 1 day w/o added sugar = 1 pt. 1 day w/o added sugar + Boot camp* = 2 pts.
Grow Ruck 23 in St Louis, MO is open for Registration. Checkout the link HERE to register. We have 9 Memphis PAX registered so far. Checkout the #Growruck-23 channel in slack to ask questions.
AO and Q Passport Challenge is underway. Make your way to all 23 F3 Memphis AOs to receive the AO Passport Patch. Step Up and Q all 23 F3 Memphis AOs to receive the Q Passport Patch! You have until the end of 2021 to complete this challenge. SYITG!
Find the workout location nearest to you right HERE
2ND F – Fellowship
High Impact Happy Hour "Pampelmousse" – Memphis Made Brewing Co. (768 Cooper Street) – Friday May 28th from 4:00PM until …
Want an F3 shirt? They Lair has theirs up for pre order. Click HERE to order yours now or get in on the group buy and save on shipping. Contact Ratio.
Coming soon – F3 Redbirds Games. Bring the family out to the ballpark. Details to come. 
Checkout #2F-lunches if you want to grab lunch with your bros!
Checkout out Events Calendar for more 2nd F.
3RD F – Faith
Q Source Topic of the Week:
IMPACT (Q2.1)Forcible Contact To Strong Effect
Checkout the link and use it as talking points for shield locks, COTs, and on the slack channel #Q-Source-Q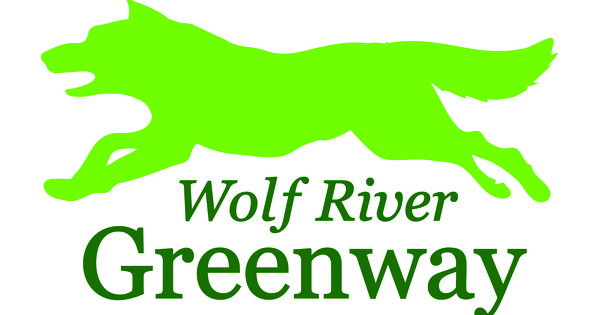 Who loves the Wolf River Greenway? We all do. It ain't cheap and it ain't finished so let's help raise some duckets for the Wolf River Conservancy who is building our city that baby.
Two ways to be a part of it all:
1) Join the F3 Memphis Discover the Greenway Team – $40 gets you a t-shirt and entry to win some dope prizes. Ask your networks to donate to you and our F3 Memphis team. You take your 2.0's out to find some locations on the Greenway, snap a couple selfies for social, badda bing, badda bang, you're done. It's a fun scavenger hunt for your kids in May and June. Sign up here: https://secure.qgiv.com/event/dtg2021/team/879366/
2) Donate to the F3 Memphis Discover the Greenway team. Credit cards accepted. Do that here: https://secure.qgiv.com/event/dtg2021/account/1109747 F3 Memphis Team Goal is set for $500 and we've beat it! Yardsale will bear crawl up the Berm 10X. If we hit $1000, He'll pay the PAX 20X. If we hit…You get the picture. You know you've got those Stimmies stashed away so break out a couple crisp ones for environmental conservation AND public use. Legacy work on a grand scale here, fellas.

Join team F3 Memphis and register HERE for the 2021 St Jude Marathon on Saturday, December 4. Contact Yoga Matt with any questions.