Preblast for the Week of Aug 30th
Check out what we did last week:
M:87, T:86, W:62, Th:55, F:77, Weekend:51 = 418 Total Posts!
FNGs (Welcome!): Pastor Plunger, Lock In, Double Doink, Pony Boy, Waterboy, Dexter, Magic Mike, Peacock, Colonel Sanders, Constantine
WLs: Diane Dukes (F3 Louisville), Sooie & Papa Johns (F3 Katy), Elaine (F3 Cherokee), Sister-In-Law & Flo Jo (F3 STL)
We said goodbye to our brother Lazarus and performed his workout Simplicity in his honor.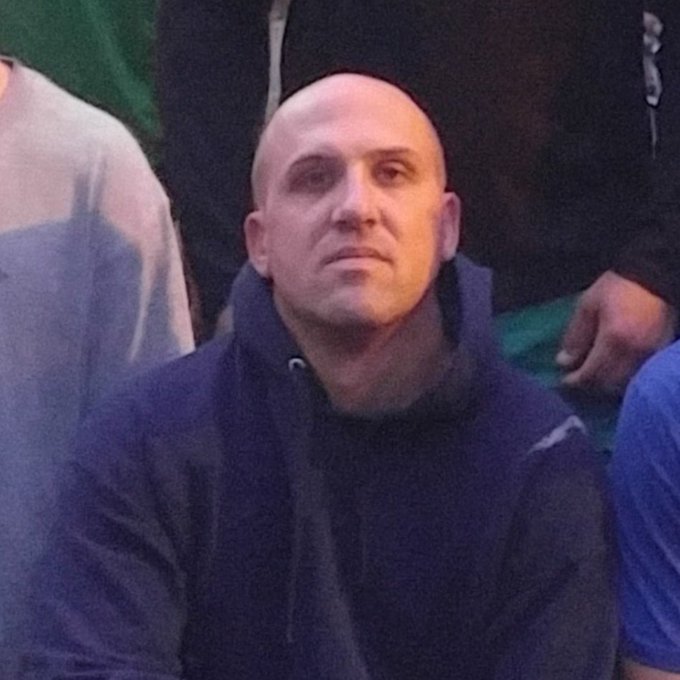 Highlights for this week (TL/DR):
IPC (Iron Pax Challenge) Week 0 starts this week, check the 1st F section below for location details
August Challenge ends on Tuesday!
September Challenge starts on Wednesday!
MURPH WOD Monday at 4:40 AM at Field of Dreams
Air Force One VQ at 5:30 AM Thursday at Catalog
AOQ handoff at 5:30 AM Friday at Barracks. Squeegee will be passing the baton over to Billboard!
Mothership Shirt available for preorder
Need some motivation? Checkout the F3 Memphis Hype Video! CLICK HERE Share it on social media and help grow F3 Memphis! Around 3,700 people have already viewed this video.
1ST F – Fitness
Last few days to complete the August Challenge !
1. Complete the Murph Hero WOD
2. Run a 5k
3. Do a 10 mile ruck
4. Perform 50 burpees straight
5. Perform an old Iron Pax Challenge workout
Tomb Raider says that if 50 PAX complete it, he will crab walk a mile, however long it takes. If more than 50 PAX complete it, then he'll do it wearing a ruck on his chest. Keep pushing the boundaries of your perceived fitness limitations. This is acceleration, this is growth.
The September Challenge is to finish all 5 (Week 0 – Week 4) Iron Pax Workouts! Register for Iron PAX HERE and check off your workouts HERE. Lochte says that "If we have 55 PAX complete, and log a score, all 4 weeks, I will do all 4 of the workouts in a row on a Saturday in October!"
IronPax Challenge starts this week! For those of you not familiar, head over to the #iron-pax-challenge channel. Opportunities to complete the workouts are available at these AOs on these days.
Monday: Barracks (@Prince Ali (Ray Quiles)Q)
Tuesday: Six Wicket (@Oneder (John Rawlinson)Q)
Neverland (@Eagle (Filip Barker) Q)
Wednesday: Blazing Saddle (@Hobby Lobby (straight out the precinct)Q)
Friday: Berm (@Chef (Stefan Erdedi) Q)
             Levee (@Halpert (Chris Hardwick) Q)
             Sandlot (@Ricky Bobby (Spencer Jordan) Q)
Saturday: Lair (@Turkey Leg (Jacob Schatz) Q)
Sunday: 8 Track (@Cheezsteak (Andrew Beach) Q) 
On Labor Day, September 6th from 6-7am, Old Forest and Catalog will be holding a Midtown Convergence.
Start at OF, ~20 min beatdown (Scarecrow Q)
Mosey to Catalog ~20 mins
End at Catalog, ~20 min beatdown (Altar Boy Q)
Options to Pre run and Post run from Catalog to OF, depending where you park. Shuttle options also available but not during beatdown.
9/11 Stair Climb will be happening on Saturday September 11th at AO Ruins. We will be climbing the stairs with Rucks along with Ruck Memphis. Details to come. Both Ruckership and Mothership will be closed that day.
AO and Q Passport Challenge is underway. Make your way to all 24 F3 Memphis AOs to receive the AO Passport Patch. Step Up and Q all 24 F3 Memphis AOs to receive the Q Passport Patch! You have until the end of 2021 to complete this challenge. Congrats to MudPants and Sleep Number for completing both AO and Q Passports last week.
Find the workout location nearest to you right HERE
2ND F – Fellowship
Get to Know Your AOQs:
| | |
| --- | --- |
| Birth Name: | Stephen Green |
| Age: | 34 |
| F3 Name: | Moneyball |
| What's the story behind your F3 name? | I was given my name in Columbia, SC. I was working in college athletics and I played baseball in college. |
| What's the best piece of advice someone has given you? | Treat people with respect |
| If you were an action figure, what accessories would you be sold with? | A cape |
| What is something that you're really good at, that is embarrasing? | Nothing |
| What is one thing you've done that you will never do again? | Eat a ghost pepper |
| How many languages do you speak? | 1 |
| What was your first job? | Bus Boy at a steakhouse in Virginia Beach |
| What is the strongest animal you could win against? | Orangutan |
| What would be the worst thing to put into a piñata? | Sweet pickles |
| What are you most thankful for? | My family |
The Mothership has it's AO shirt available for pre order right now! You have until September 8th to secure your order before it is gone. Click HERE to see the options!
High Impact Happy Hour is after hours fellowship happening in different parts of the city on a monthly basis.
Bartlett/Arlington/Cordova meets 1st Friday 7 PM at Buffalo Wild Wings: 8385 US Hwy 64, Ste 101, Memphis, TN 38133
Germantown meets 2nd Tuesday 8 PM at Mellow Mushroom: 9155 Poplar Ave Suite 26, Germantown, TN 38138
Collierville meets the 3rd Wednesday 7:30 PM at Highlander Pub: 78 N Main St, Collierville, TN 38017
East/Midtown/Downtown Memphis meets the Last Friday 4 PM at Memphis Made Brewing Co. 768 Cooper Street, Memphis, TN
Checkout #2F-lunches if you want to grab lunch with your bros! Hit that :wat: emoji if you are reading this on the post in the announcements channel.
Checkout out Events Calendar for more 2nd F.
3RD F – Faith
Q Source Topic of the Week:
CANDOR (Q3.8) Graciously Telling The Hard Truth And Demanding To Hear It From Others Checkout the link and use it as talking points for shield locks, COTs, and on the slack channel #Q-Source-Q
Turkey Leg is starting a new Monthly Q Source PLC at Quad City.
WHETSTONE (Q1.8)- The Vertical Relationship Between Men
We have 21 Memphis PAX who have stepped up to be a "Stone" in the F3 Memphis Whetstone initiative. So far, 12 "Blades" have emerged for sharpening, accountability, & growth. If you are a looking to take the next step in F3, click & read the link above and then reach out to Boudreaux to get a list of available Stones.

Step up and Volunteer for the Iron Man Triathlon this October. Reach out to Grimace for details. We will be building a volunteer team representing F3 Memphis and it is also a great way to promote F3 to the ripped triathletes sad clowns who will be at watching the event.
Join team F3 Memphis and register HERE for the 2021 St Jude Marathon on Saturday, December 4. Contact Yoga Matt with any questions.
Do you even read this? Last week 20 people acknowledged this, however only 12 caught the other emoji hidden in the middle(and didn't skip to the end).