HIIT The Deck!
THE SCENE:
Partly Cloudy, Humid 92%, Sticky 87 degrees
F3 WELCOME & DISCLAIMER
Free workout, Not a professional, Modify to prevent injury

WARM-O-RAMA:
Jacked up Warm Up
Side Straddle Hop x 20 IC
Seal Jacks x 21 IC
Plank Jacks x 20 IC
Crab Jacks x 10 IC
Smurf Jacks x 20 IC
THA-THANG:
Modified Route 66. 10 stops instead of 11. We'll call it Route 55…and we did it twice (up the path through Arcadia and back). Route 110?
Pole 1 x 1 Burpee, Pole 2 x 2 Burpees…Pole 10 x 10 Burpees

Pole 1 x 1 Squat, Pole 2 x 2 Squats…Pole 10 x 10 Squats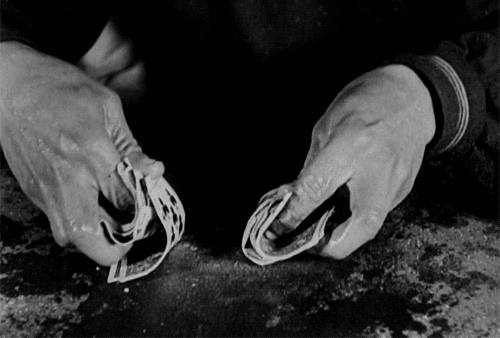 We then played Card Roulette (Official F3 Deck) where each PAX chose a card that had a specific workout and a rep count. Faces were 20 reps and we added 10 Reps to all numbered cards (4 of Hearts = 14 reps). Mixed in, we had a 5 min interval alarm where everyone did 5 Body Bag Builders. Captain O cut the deck, sealing our fate.
Interval Alarm Body Bag Builders x 5 

Low Slow Squat x 19 IC
High Knees x 19
Monkey Humpers x 20 IC
Alternating Side Squat x 14 IC
Carolina Dry Dock x 14

Interval Alarm Body Bag Builders x 5 

Monkey Humpers x 17 IC
High Plank x 90 Sec IC
Freddie Mercury x 20 IC
Hand Release Merkin x 15
Lunge Walk x 100 M

Interval Alarm Body Bag Builders x 5 (alarm was "accidentally" deactivated)

Squat x 20 IC
Flutter Kicks x 25 IC
American Hammer x 20 IC
Derkin x 17
Arm Circle x 50 IC
Hand Clap Merkin x 12

Interval Alarm Body Bag Builders x 5 
MARY:
Boat / Canoe x 20 IC
ABCs x 26
COUNT-OFF & NAME-O-RAMA
7 PAX: Innuendo, Captain Obvious, Slots, Ike, Chuck E Cheese, Runner Up, Landline
CIRCLE OF TRUST/BOM:
What is a Deacon in the Christian Church? Deacon comes from the Greek word diakonos which literally translates to "Servant". I was called to be a deacon at my church (Germantown Presbyterian) and have just completed 1 year out of 3. Serving others has changed my perspective on the numerous background activities no one sees, that it takes to keep a church running. Encouraged the PAX to stay humble and become a servant for God and for others and your soul will be greatly rewarded with happiness.
MOLESKIN:
Runner Up's parents Rob and Bridget (Doctor & Nurse) are traveling today to Uganda on a mission trip to serve at a refugee camp. Please keep them in your thoughts and prayers.
ANNOUNCEMENTS:
None