Gridiron BOMMS
THE SCENE: Unbelievably warm for January! No way was this was weather going to waste. YHC arrived to the eager strides of 7 preruckers. No wait, make that 8. Tabor had now received a ruck for Christmas!
F3 WELCOME & DISCLAIMER
Always and forever.
WARM-O-RAMA:
Imperial Walkers IC 15
Hillbillies                  IC  15
Crossovers             IC  15
Windmills                IC  15
Big arm Circles   (forward and reverse   IC  10 each)
At this point YHC asked the PAX how many had been watching football over the weekend? Since most seemed to have seen at least some of the NFL action a few trivia questions seemed appropriate.
Question 1: Which NFL team has won the most Superbowls of all-time. A lot answers such as "Cowboys" and "Patriots" to "Yankees and "Alabama."
Answer: Pittsburgh Steelers at 6.
THA-THANG:
Capri Lap around the parking lot.
Pax counted off into 2 groups. Pax line for 2 lines about 40 yards apart. 1 Pax runs with the football to the other end then hands off the football. That Pax then runs back in the opposite direction. Complete until both groups are on the opposite side from the starting line. The rule was that if the football hit the ground, all PAX performed 2 burpees. For some reason Granola thought this was fun and intentionally grounded the football not once but twice! 4 total burpees for all PAX.
Question 2: Which NFL coach has won the most games of all-time? Again, PAX came up empty. Don Shula at 347 games.
BOMMS
Skipping one B out of Bombs because the Q hates Burpees.
Partner exercises:
BBS-50
Overhead Claps-100
Merkins-150
Mountain Climbers-150
Flobee saved the Pax 50 Mountain climbers by correctly identifying the only NFL team that has lost 4 straight Superbowls: Buffalo Bills
Squats-250
Question 4: Which NFL receiver holds the record for most receiving yards all-time: Jerry Rice at 22, 895.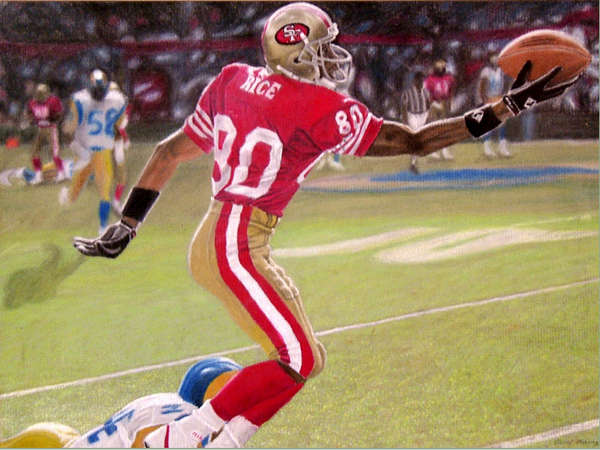 Suicide Sprints
2 rounds.
MARY:
Carolina Dry Docks IC 20
Pickle Pounders IC 10
Flutter Kicks IC 20
60 Second Plank
COUNT-OFF & NAME-O-RAMA
19 PAX; No FNG. Choker, Commie, O'Reilly, Shingle, Phat Pat, Granola, Soybean, Imposter, Sleep Number, Beetus, Bootheel, Carport, Sputnik, Red Roofer, The Streak, Tree Hugger, Wall Builder, Flobee, Orange Julius (QIC)
CIRCLE OF TRUST/BOM:
From Future Grace by John Piper
Atheism: the Ultimate Pride
When you take all three categories of temptation to self-reliance-wisdom, might and riches-they form a powerful inducement toward the ultimate form of pride, namely, atheism. The safest way to stay supreme in our own estimation is to deny anything above us. This is why the proud preoccupy themselves with looking down on others. "A proud man is always looking down on things and people: and, of course, as long as you are looking down, you cannot see something that is above you. But to preserve pride it may be simpler to proclaim that there is nothing above to look at. "The wicked, in the haughtiness of his continence, does not seek Him. All his thought are, "There is no God" (Psalm 10:4). Ultimately, the proud must persuade themselves that there is no God.
Prayers for The Streaks friend undergoing a Carotid Endarterectomy.
Prayers for Flobees patron with stage IV pancreatic Cancer.
Continued prayers for Red Roofers family.
Prayers for Sleep Numbers Mother.
MOLESKIN:
PAX were awesome today. YHC was really invigorated after this Q!
Also, it just feels good to tag Phat Pat in a BB!