"Doritos" (aka Dora-Dos)
THE SCENE: 66°, light rain.
F3 WELCOME & DISCLAIMER: Welcome and disclaim-ations provided.
WARM-O-RAMA:

SSH IC x 20
Daisy Pickers x 15
Baby Arm Circles IC x 15 (+ reverse)
THA-THANG:

The PAX moseyed around the parking lot back to the field and then lined up in front of the fence about 50 yards back at the shovel flag and then split up into pairs.
DORA 1-2-3 time! Each team will cumulatively do:
100 x Merkins
200 x Big Boy Sit-Ups
300 x Squats
While one PAX performed the exercise, the other PAX sprinted to the fence and back. Once a team was done, they joined up with any other teams to help them complete their reps.
Once all in, I stopped for a brief discussion about my first day with F3. My first work out was DORA 1-2-3 and I remember thinking it was insane. I was modifying before it was over. I remember being shocked when Phat Pat told us to do it all over again. But that's exactly what we did today, too!
So, all in? Let's rinse and REPEAT.
THUS DORITOS! DORA-DOS! GET IT?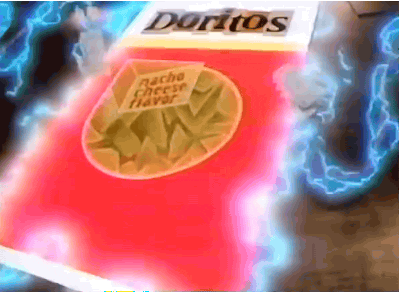 For round 2, we did mix it up a little bit, though. Instead of the prior exercises, we did the following:
100 x Carolina Dry Docks
200 x Little Baby Crunches
300 x Squat Jumps
MARY:
With about 5 minutes remaining, I opted to go with dealer's choice for Mary:
Flobee – Freddy Mercury
Orange Julius – World War One Situps
Choker – Aw Yeahs
COUNT-OFF & NAME-O-RAMA:
Gilligan, Commie, Woodpecker, Mr. Wonderful, Flobee, Carport, Chelsea, Casio, Short Timer, Orange Julius, Bootheel, Choker, Wall Builder
CIRCLE OF TRUST/BOM:
The Q today was my best attempt at my first experience with F3 back in April. We did it because I was curious at how difficult it would be now… because it was insane during my first workout. I've grown significantly since then – I'm writing my own "Was Now" story just as every HIM that is a part of F3 has… but I want to stress that neither my story nor theirs is done yet. My F3 brothers know me as Wall Builder, so I want to encourage everyone to build up your walls… and then tear them down. Find the next obstacle that is holding you back and break it down… even if you have to do it a brick at a time. If things are easy for you, then build up a bigger wall. Keep pushing and challenging yourself and your brothers.
Continual improvement. Here in the gloom. In your family life. In your careers. In your spiritual journey. Everywhere.
MOLESKIN:
Gilligan has a baby due on Sunday – we determined he should be named "Skipper".
ANNOUNCEMENTS:
Nada.