Big Gulps, huh? Alright!
THE SCENE: A little chilly but not too chilly.
F3 WELCOME & DISCLAIMER: Given twice, because we had some people show up late as if they didn't know we started at 5:30.
WARM-O-RAMA:
SSH x30
Daisy Pickers x20
(more) SSH x10 (for the late comers)
Little Arm Circles x10 forward and x10 back
THA-THANG:
We started off with a Merkin Mile around the Morg. There was grumble chatter almost immediately from one PAX who doesn't like running. We did it anyway.
Run for a bit, do 20 merkins, repeat until 100 and we're back at the start
Next we did a 7 triangle thing. I don't know what it is called, but we did it at the 2 year anniversary at the Mothership.
7 Burpees at one corner
7 Merkins at another corner
7 Squats at final corner
Repeat whole set 7 times
Finally, we did 11s with BBSUs and StarJacks.
(thus, 7 Eleven… at least for the last portion of tha-thang)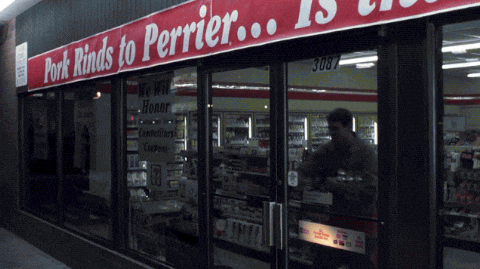 MARY:
N/A, but we did Mary during tha-thang
COUNT-OFF & NAME-O-RAMA
Flobee, Banzai, Potter, Orange Julius, Jorts, Gym Shorts, Miracle Ear, Woodpecker, Esquire, Sleep Number, Wall Builder
CIRCLE OF TRUST/BOM:
Context. Context is key. We've heard this right? I was talking with a coworker about this recently, specifically regarding kids. If you've got kids, you've seen them have meltdowns over the smallest things. Well, the reason is – that's the only context they've got. This minor thing might literally be the hardest thing they've encountered yet. Or at least in their top 10.
We have friends who have lost a child and they said something similar – nothing can prepare you for the next hardest thing. In the same way, you can't teach someone the context so that they understand what it will be like. So be patient with your kids (if you have them) or be patient with people around you.
MOLESKIN:
I wore a Christmas-themed shirt today. My disclaimer mentioned it, but I still got called on it.
Also, thanks to Woodpecker for the PLC!
Well, see ya later!
ANNOUNCEMENTS:
N/A